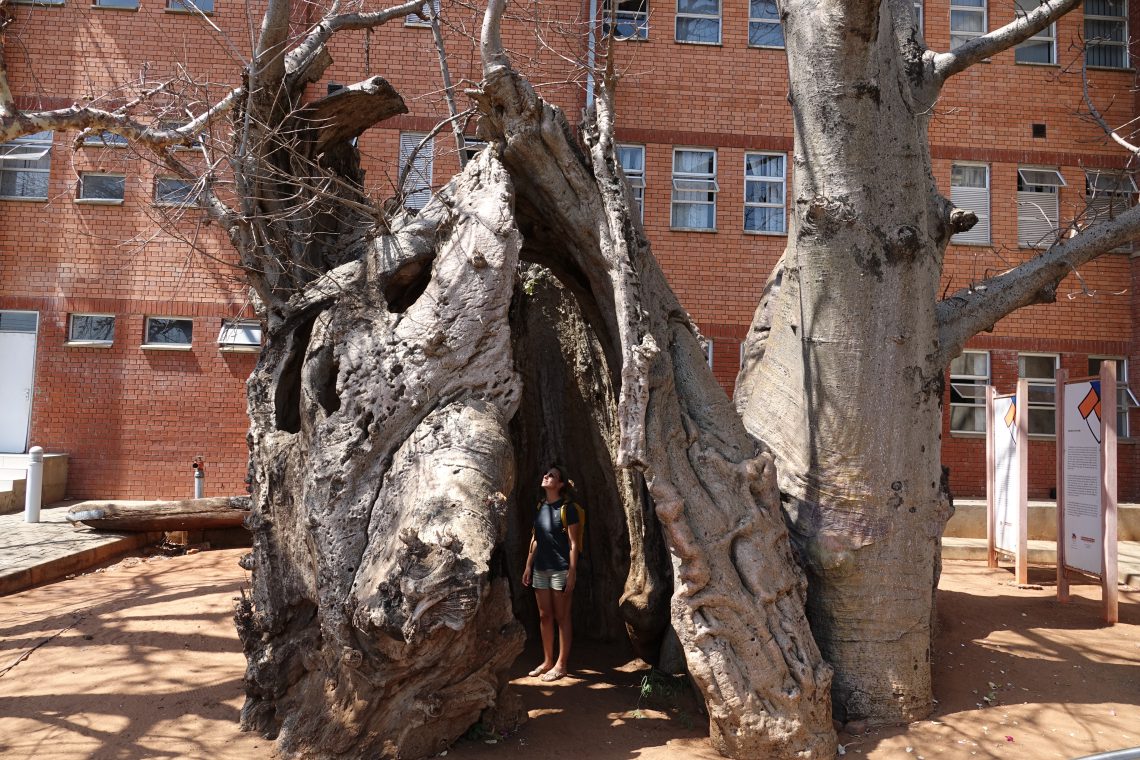 Botswana – English Version
28. Oktober 2023
One of the least densely populated countries on Earth and, for me, holds a very special place in my heart.
Why? You'll find out below.
Botswana is a landlocked country in the heart of southern Africa. In the southeast and south, Botswana shares its borders with South Africa, in the west and north with Namibia, and in the northeast with Zambia and Zimbabwe. The name of the country is derived from the term for the Tswana people and simply means "the land of the Tswana".
Unlike most other countries in southern and eastern Africa, Botswana has only two official languages: the Bantu language Setswana and English. This is because, like many other countries in southern Africa, Botswana was once a European protectorate. On their National Day, September 30th, they celebrate their independence from the United Kingdom (1966).
In an area of 581,730 square kilometers, there are approximately only 2.3 million inhabitants. This results in a population density of 4 people per square kilometer. For comparison, in Germany, we have a population density of 232 people per square kilometer, and in Namibia, it's about 3 people per square kilometer.
The currency in Botswana is the Pula (BWP). Depending on the source, the Pula ranks either 4th or 5th among the strongest and most stable currencies in all of Africa – well ahead of the South African Rand (ZAR). The word "Pula" comes from the Tswana language and, in addition to its monetary blessing, also means "rain." Furthermore, it is also said for a celebratory toast. Once again, this illustrates the significance of water and rain in southern Africa: rain and wealth are directly linked. By the way, the cents are called "Thebe" – translated: raindrops.
In Botswana, they drive on the left side of the road – in no small part due to its colonial history, influenced by the British.
The capital of the country is Gaborone, located in the southeast of the country. However, the most well-known cities are likely Maun – serving as a starting point for the Okavango Delta – and Kasane in the northeast, due to its proximity to the Chobe National Park and the famous Victoria Falls on the Zimbabwean side. Speaking of which: Kasane used to be called Kasungwe, which is the Setswana translation for the sausage tree. Kasane, in turn, means "small water fig". Its counterpart, the "large water fig," would be called Insane.
In the Human Development Index, Botswana ranks 117 out of 191 countries. Also, in the other indexes that I typically refer to for comparison, Botswana performs significantly better than other countries in southern Africa:
Fragile States Index: 57/120 ≙ stable (Germany: 23,2/120)
Democracy Index: 7,73/10 ≙ incomplete Democracy (Germany: 8,67/10)
Freedom of World Index: 72/100 ≙ independent (Germany: 94/100)
Freedom of Press: 58,5/100 ≙ recognizable issues for press freedom (Germany: 17,96/100)
Corruption Perception Index: 60/100 ≙ less corrupt (Germany: 79/100)
While Botswana has a Corruption Perception Index of 60, it still maintains the lowest susceptibility to corruption of the entire African mainland.
There's a reason behind that: Anyone who is already somewhat familiar with Botswana's history or has done some reading may have come across the name Sir Seretse Goitsebeng Maphiri Khama. In this context, I would like to emphasize the meaningfulness of his name, "the clay that binds" – very obviously, the meaning of the name already indicated at his birth the significant role he would one day fulfill. Seretse Khama was Botswana's first democratically elected president (1966 – 1980).
Why is Botswana so low in corruption?
Movie recommendation for more insights: "A United Kingdom"
To tell Seretse Khama's entire story here would go beyond the scope, so I'll attempt a brief summary: After Seretse was appointed king (kgosi) of the then Bechuanaland (British protectorate) at the tender age of only 4, following his father's death, his uncle assumed the role as his guardian and regent instead. The emphasis on Seretse's education began early in his childhood. He spent most of his childhood in boarding schools in South Africa, from where he went on to successfully study law at universities in South Africa and later in England.
In England, Seretse met his great love and later wife, Ruth Williams. This understandably caused disagreements on all sides: the Council of the Bamangwato (the tribe to which Seretse belonged) refused to accept a white woman as their queen – after all, Seretse was still the rightful heir to the throne. In South Africa, the policy of implementing apartheid laws was just beginning, and they were also horrified that in one of their neighboring countries, a black king was to rule with a white queen by his side. Even the government of the then Southern Rhodesia (now Zimbabwe) was scandalized by this union. Khama's uncle and current regent, Tshekedi Khama, demanded Seretse's immediate return to Bechuanaland and the annulment of the marriage. Seretse did return promptly, but he was steadfast in his refusal to annul his marriage.
Upon his return, Seretse was confirmed as Kgosi by the Council. The cornerstone for Ruth's popularity among the people was established, and Tshekedi left the country in surrender. However, Seretse returned to London once more to finish his studies. Due to many further complications, still stemming from his marriage to a white woman, Seretse was banished from Bechuanaland and sent into exile from 1950 to 1956. Afterward, he was allowed to return with his wife and their subsequently born children, but he lived as a simple cattle farmer in Serowe, occasionally assisting the Kgosi appointed by the British protectorate in tribal matters.
After winning the elections for Prime Minister decisively in 1965, Seretse led the country to independence a year later. From then on, Botswana experienced positive economic growth, established democratic practices, and implemented effective anti-corruption measures. In foreign policy, Seretse kept his country out of the disputes of neighboring nations and, with the help of abundant natural resources, strategically invested in infrastructure and education.
The current Botswana, which boasts the highest standard of living in the entire Sub-Saharan region, a stable economy and currency, as well as a low corruption rate, owes its success to its first president, Sir Seretse Goitsebeng Maphiri Khama.
Once again, I'd like to recommend the movie "A United Kingdom" for more details on this story.
The national animal of Botswana, the zebra, is not chosen by chance. It symbolizes, among other things, the unity between black and white, as exemplified proudly by Seretse and Ruth.
Facts & Figures about Botswana
While we're already on the subject of wildlife: Botswana's elephant population, with approximately 130,000 individuals, is one of the largest in entire Africa! Fortunately, it has been recovering steadily in recent decades.
As its often the case in southern Africa, there is no official state religion. Instead, in Botswana, beauty lies in diversity, as the distribution looks roughly like this:
49,2 % traditional beliefs
29,0 % Protestants
11,8 % other Christian beliefs
9,4 % Catholics
0,6 % other religions
Botswana is one of the few countries in southern Africa where there is no compulsory education, yet the enrollment rate, according to UNESCO data from 2021, stands at 99.02%. It's not hard to guess that Botswana boasts the highest enrollment rate in Africa. About one-third of enrolled children complete their education with the Botswana General Certificate of Education, which qualifies them for university studies. Since the introduction of school fees for secondary school in 2006, not all students complete their entire schooling. However, the average duration of schooling in Botswana still stands at 9.2 years (as of 2015), making it one of the longest in Africa.
To prevent tribalism and to anchor the policy of nation-building, officials – including teachers – are often reassigned to far-flung places within the country. This is intended, among other things, to promote a shared cultural standard and contribute to inter-tribal understanding.
As mentioned earlier, Seretse Khama made efforts to establish unity among the different tribes and peoples. He insisted, for instance, that all natural resources found in Botswana, such as diamonds, belong to the entire nation. In Botswana, rule doesn't always fall exclusively to one tribe, as is the case in countries like Zimbabwe, but rather to one of the many citizens in the multi-party system. All elections since independence are considered to be free and fair.
When is the best time to visit and travel to Botswana?
Unlike Namibia, some lodges and accommodations in Botswana close during the rainy season because they would be inaccessible anyway. May to October is generally a good time to visit the Okavango Delta and Chobe National Park. During this period, all accommodations are usually accessible and open. Why is the local dry season also the best time to visit the Okavango Delta? The delta does not fill up directly from rainwater, but rather from the accumulated rainwater of the rainy season in Angola.
For trips to the Central Kalahari (also known as Kgalagadi), however, the months of December to March are recommended. During the rainy season, the desert (which is actually a thornbush savannah and not a desert) comes to life. The plant life flourishes, and the animal world finds abundant food and shelter, resulting in many young animals being born during this time. "Rainy season" does not mean that it rains all day, but rather only about 10 days a month.
Still wonder why Botswana is so special to me?
… because we got engaged in Botswana in 2022, and hopefully, in December 2023, we will go there for our big honeymoon ❤
In some African cultures, the lilac-breasted roller is considered a symbol of peace, and some kings celebrated the end of a war by even offering them as sacrifices. As lilac-breasted rollers mate for life, folk beliefs connect these birds with marriage and the bonds between two people. The Venda people in South Africa use their feathers as wedding rings, while Afrikaans sew these feathers into their wedding attire (the bird's name in Afrikaans is "Troupant" – "marriage ribbon" or simply "wedding ring"). In a Zulu wedding, the couple is bound together with feathers. If the knot is tight enough and the couple takes care to ensure that the ribbon doesn't break during the ceremony, they are officially considered a married couple and the wedding can proceed. In Botswana (in the old days), a man must find or pluck a lilac-breasted roller feather to propose to his future spouse.
But Andreas didn't pluck it, but luckily found a feather years ago and has kept it until now ❤
Das könnte dich auch interessieren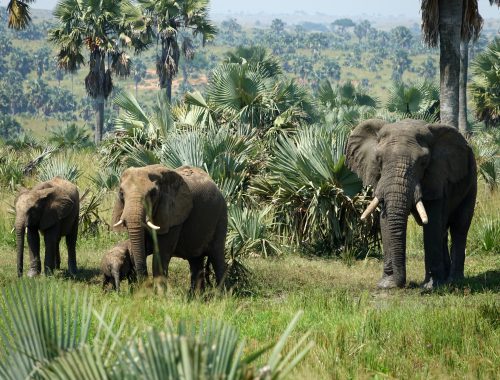 22. November 2021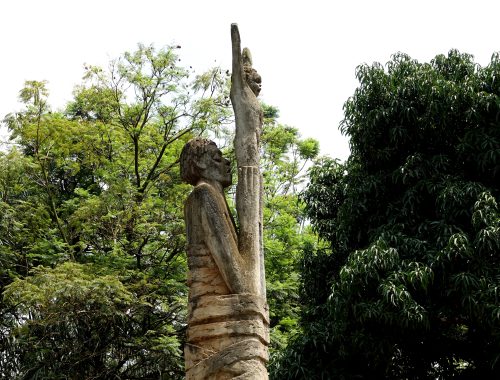 22. November 2021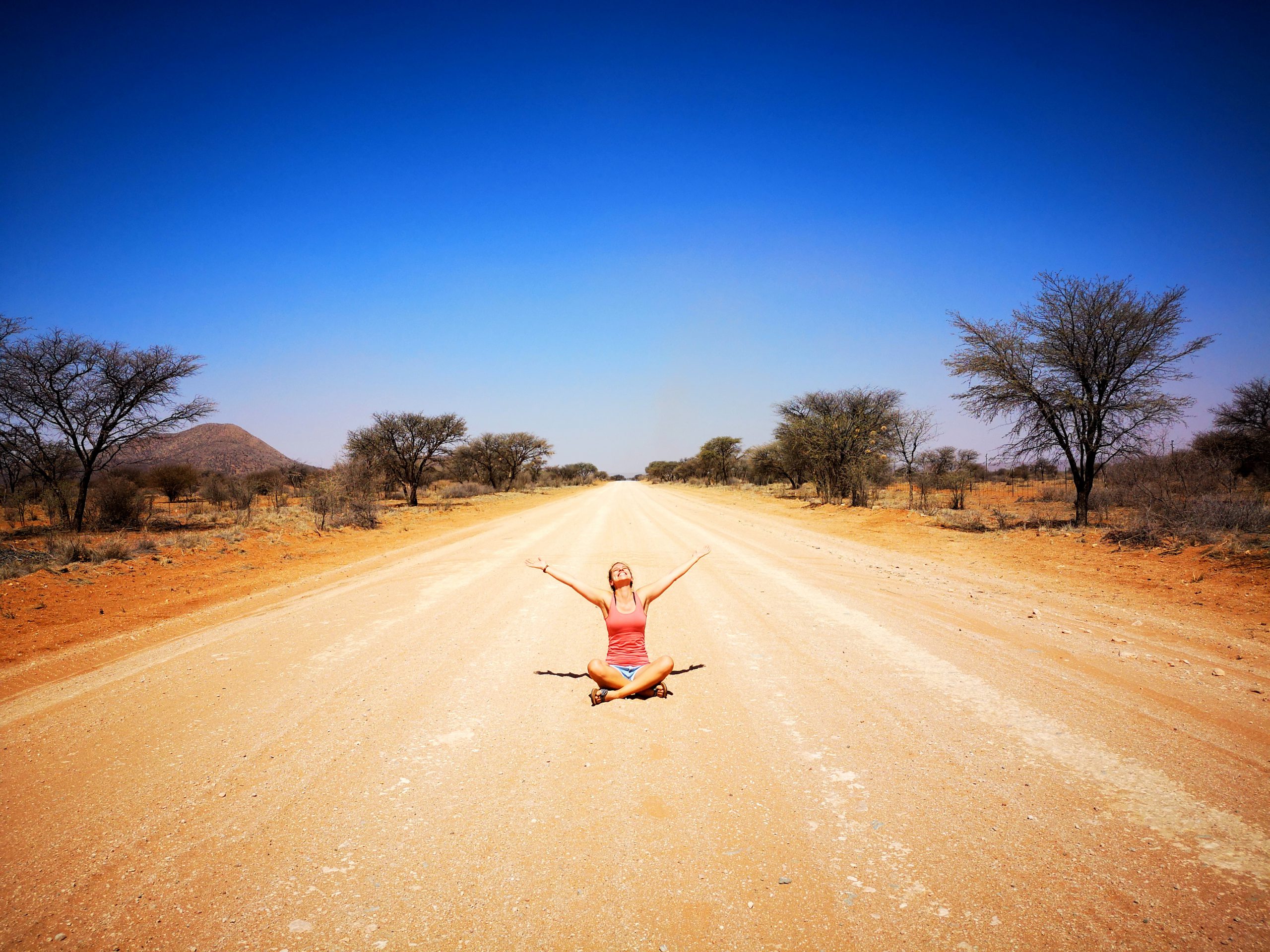 29. November 2019